Embassy Office Parks REIT considering acquisitions in Chennai and Bangalore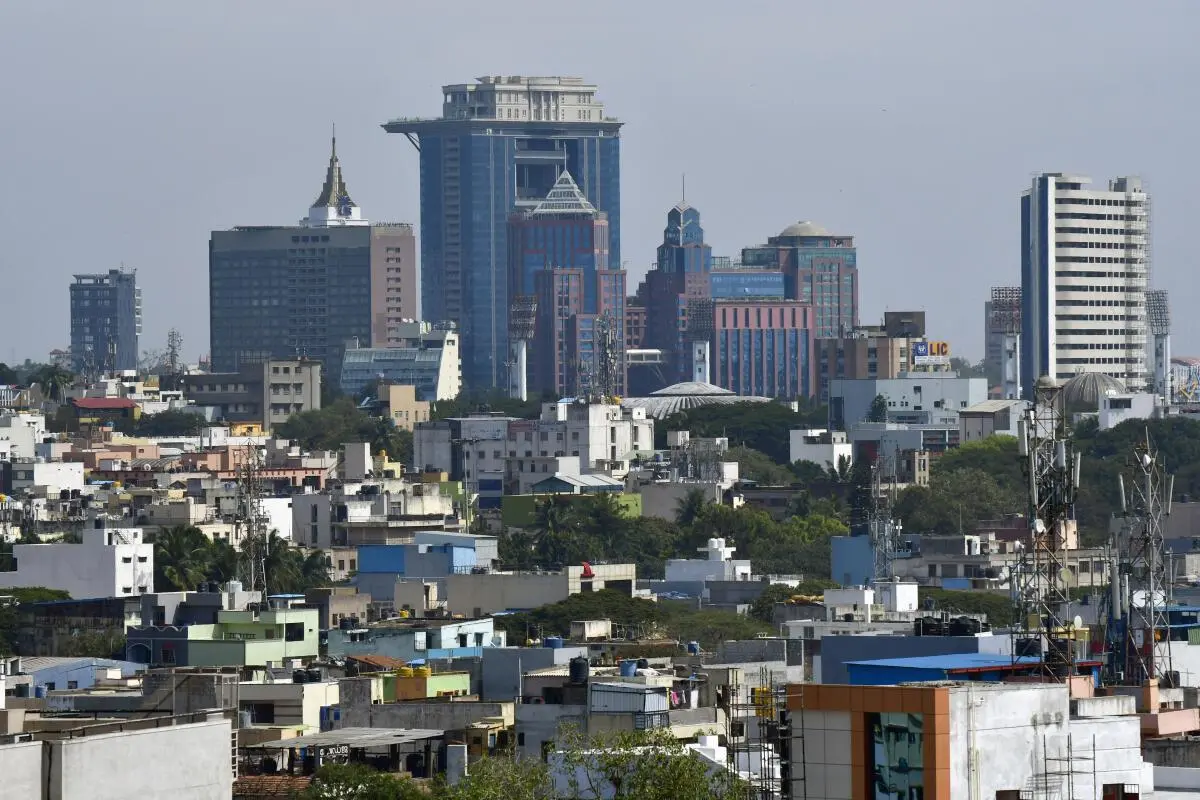 Embassy Office Parks REIT is evaluating a possible acquisition of 7.1 million square feet of space in Chennai and Bengaluru. The REIT has signed non-binding offer letters with an exclusivity period of 120 days.
Of the 7.1 million square feet currently under discussion, 5 million square feet are in Chennai and the remaining 2.1 million square feet in Bangalore.
The REIT is also building an additional 7.1 million square feet, within its existing campuses, at ₹3,200 crore, which is expected to be delivered over the next four years.
After delivering and stabilizing these spaces under construction, additional rental income for REIT is expected to be ₹800 crore.
According to Vikaash Khdloya, CEO, part of the properties in Chennai and Bengaluru are already let while some are already under construction. "The acquisition is subject to certain deliverables, so there is a 120-day exclusivity period and it can be extended further," he said. activity area, without sharing the cost of acquisition.
Other portfolio

The existing campuses of Embassy REIT are located in Bengaluru, Delhi-NCR, Mumbai and Pune. Nearly 70% of its portfolio is centered on Bengaluru.
In the second quarter of FY23 (quarter ending September 30), the REIT (real estate investment trust) had leased 1.6 million square feet in 27 transactions, including 0.6 million square feet of new leases and 0.5 million square feet pre-commitment by ANZ to Embassy Manyata.
The REIT added 15 new high-growth occupants, achieved positive rental spreads of 22% on 1.6 million square feet and rent increases of 14% on 2.7 million square feet. , we will re-examine the guidance numbers," he said.
On the positive side, back-to-office trends are accelerating and there was a 22% increase (over the previous quarter) in footfall in the company's office spaces.
There has also been a slight increase in rents in key markets like Bengaluru, while a similar upward movement is seen in Mumbai, Delhi-NCR, Pune, Hyderabad and Chennai.
Recession worries?

Asked if global recession apprehensions would lead to a slowdown in rental activity, Khdloya said deal cycles could be "a bit longer". There could be "increased caution in the event of large-scale transactions" of 1 million square feet and more as well.
"Despite global recession concerns, the world's top companies continue to partner with institutional owners like Embassy REIT to capitalize on India's structural advantages as a scalable and profitable," he said, adding that the REIT's balance sheet is low leverage and debt at a cost of 7.1%, with the majority fixed rate.